Welcome to Nicomet Trading
The right partner for all your surplus and second choice metals
For more than 40 years the best solution for surplus, 2nd choice and
damaged materials like sheets, coils, tubes, bars, wire, flanges and fittings.
We offer the highest possible value for your surplus and second choice Steel, Stainless Steel and Nickel Alloys.
Sheets, Coils, Tubes, Bars, Wire, Flanges, Fittings and Leftovers.
About Nicomet Trading
Nicomet Trading is a stockholder and trading company in semi-finished products such as plates, coils, tubes, bars, wire, flanges, fittings and more.
We are specialized in surplus and second choice products in various grades of steel, stainless steel and nickel alloys.
We try to satisfy our customers as much as possible by generating the highest possible value for the surplus/second choice products and organize the settlement as quickly as possible.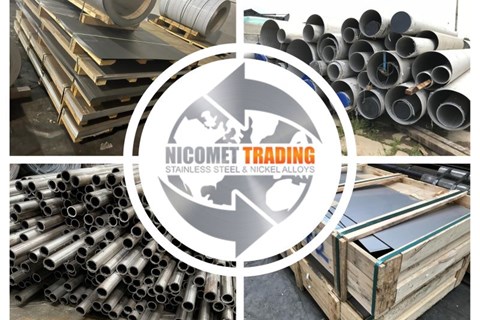 Do you have surplus/second choice metals in stock?
Please send us the specifications and when possible some photos and we
guarantee a quick settlement.
Products
Below an overview of the products
Want to know more?
Contact us to receive a price proposal for all your available material.